NEWS

TALKS

PROJECTS

RESEARCH

TEACHING
Sand Lab: Transforming Desert Sand into Glass
Sand – An (In)-finite Resource? Sand is one of the world's most sought after resources. It is the megastar of the industrial and digital era, with wide-ranging applications from the production of concrete, to glass, computers, detergents, and even toothpaste. Our culture is literally built on sand. Unfortunately, sand is also finite: Since a couple of years ago, the global demand for sand has not been met naturally through erosion and sedimentation.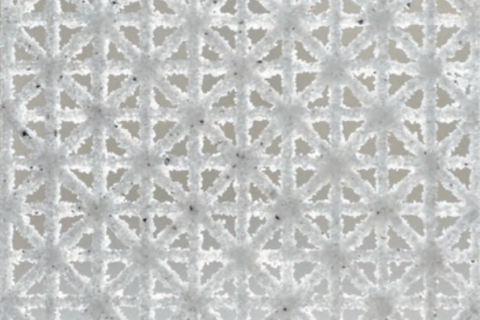 Laser Sintered Sand Structures (L3S). Laser Sintered Sand Structures (L3S) at the Sand Lab of the Assistant Professorship of Architecture and Construction Dirk E. Hebel at the Future Cities Laboratory in Singapore emerge from material science and rapid prototyping technologies. The application of selective laser sintering to sand material yields new, lightweight, and durable glass structures. The computer controlled laser technology further allows the design of the mesostructural geometry of the material, enabling material properties to be customised, which also aids the distribution of materials. To date, sintering of silica and ceramics has produced high-precision casting moulds and high-tech materials for aerospace and medical use. In the digital design and fabrication of components, sintering allows bio-mimetic design imitating lightweight bone and cartilage structures.
Laser Sintered Sand Structures (L3S) can be developed from any type of sand, including the abundant and previously unusable desert sand. Desert sand is smaller in grain size and therefore has a higher laser absorption rate and requires lower energy input than larger sized conventional sand. The sintered material is also higher in de nition and resolution. The range of L3S applications are vast. Highly speci c materials can be engineered to meet required attributes such as weight, strength, and durability in the  eld of aerospace, automotive, medical, and construction industries.