Trialog Journal - Muscat Peak-Space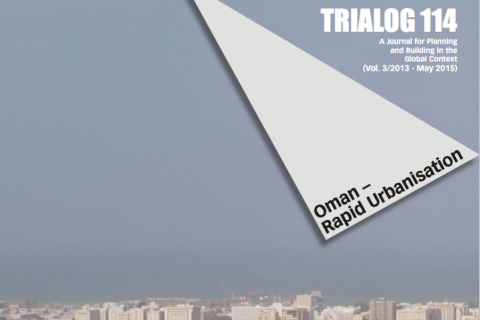 This paper presents a new method derived from Object- Based Image Analysis (OBIA) to generate spatio-temporal and density maps of urbanised areas in arid climates. The case study of the Muscat Capital Area (MCA) is particular interesting since the young development of the city coin- cides with the availability of LANDSAT satellite data, which dates back as far as 1984 for the area. Moreover, Oman offers a varied urban morphology that can be explained both geographically and historically (Al-Awadhi 2007), yet, in regard to the greater region of the MCA, it has never been examined. OBIA-derived maps allow, for the first time, qualified statements about the spatial development of the city. Analysing the regional urbanisation area, the concept of peak space is established as an indicator for exhaustive resource of land use and limit of urbanisation.
von Richthofen, Aurel, and Sebastian Langer. 2015. "Evaluating the Urban Development and Determining 'Peak-Space' of Muscat Capital Area." Edited by Scholz, Wolfgang and Sonja Nebel. Trialog – Journal for Planning and Building in the Third World 111 (Urbanisation in the Gulf Countries).
NEWS

TALKS

PROJECTS

RESEARCH

TEACHING