Freiheits- und Einheitsdenkmal / Berlin
Einheits Denkmal is a design for a memorial for the German freedom process leading to re-unification in Berlin. The memorial traces vectors across a layered time-space continuum traversing the multi-layered and charged German history. Located at the center of the city the monument aims to educate and commemorate at the same time.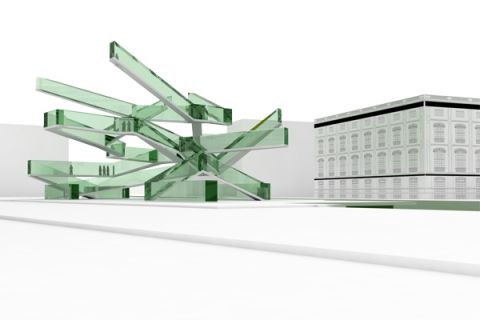 Einheits Denkmal differs from traditional monuments in the sense that it avoids metaphorical statements. It also critiques a younger phenomenon in monument design that seeks intellectual asylum in formal abstraction and fields. Instead, Einheits Denkmal aims to integrate its historical (and monumental) environment by registering vectors transcending imaginary historical strata in a highly dense urban setting. These vectors form a vortex of lines, a dynamic node in space and point to reveal historical connections. The monument is intended to be used and explored by literally walking through it. The monument invites the public to stroll amidst its glass branches and climb its stairs to gain particular look-outs. By this literal appropriation the structure the public becomes a part of the monument and contributes to an idea of production of culture and history. A similar effect has been described in the introverted balcony of the Altes Museum by Schinkel within sight of the projected monument. Einheits Denkmal aims to integrate and update this idea, expanding the production of public space through the monument from a bourgeois to a democratic audience. 
Author: Aurel von Richthofen

Place: Berlin, Germany
Year: 2009
Size: –
Type: Competition
Client: Bundesrepublik Deutschland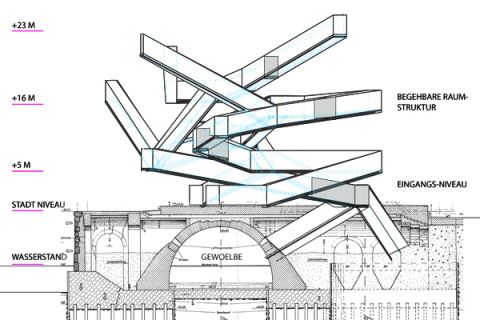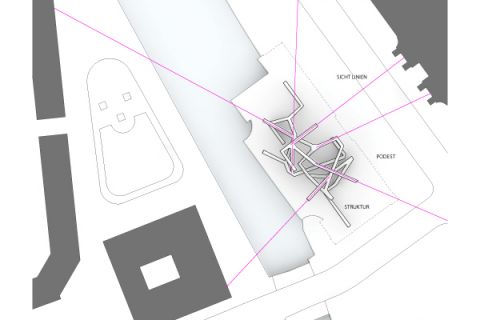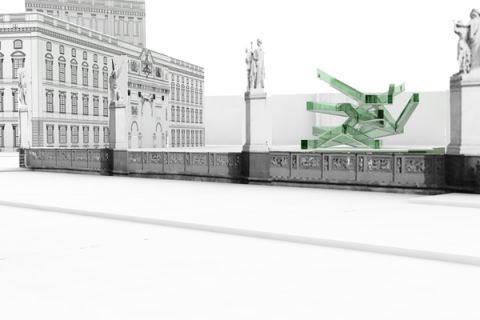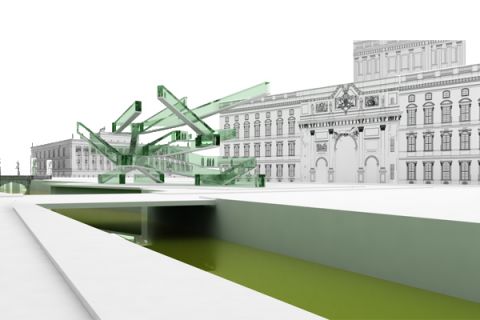 NEWS

TALKS

PROJECTS

RESEARCH

TEACHING