AURELVR

DESIGN

RESEARCH

TEACHING
Rotterdam Mobility Museum is a linear structure occupying abandoned tracks next to the railroad station in Rotterdam. The facade is designed parametrically to respond to the surroundings. Its design resembles an illusive creature with metallic scales reflecting the surroundings. Its body is changing in width along a main linear direction of the tracks.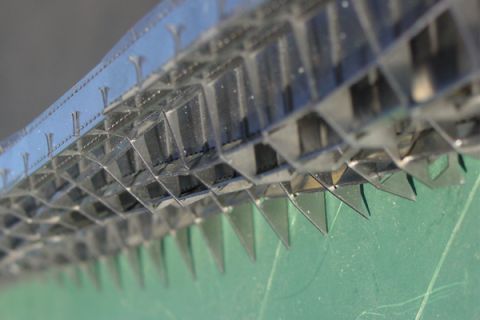 Meant to be read en passant, from a moving train or in rushing to the station, the surface mediates between opacity and translucency, thickness and flatness, materiality and immateriality.Conceptually, the project explores the space immediately adjacent to the human body, the few inches of space between skin and clothes. We carefully register this space every day, thereby constructing our individual identity. 
This space is of architectural interest insofar as it stands in between the body, traditionally seen as private, and the space in which the body exists, necessarily other, thereby public. As a third category of spaces neither private nor public, the in-between extends the body into the public realm, creating a membrane of permeable space. The originating diagram describes a series of double-eight curves, serving as regulating sections. A second logic of scales is applied to the project, giving Rotterdam Transportation Museum both structural rigidity and revealing its inherent aesthetic logic. The scale folding angle and the scale height correspond to the distance from the central spine. As the membrane inflates, the scales rotate vertical and overlap. As the membrane flattens, the scales relax, allowing light to pass through. 
To test the geometric qualities the original algorithm was programmed in Autocad Lisp in 2002. The model was laser cut in stainless steel at the physics department of material sciences at ETH Zurich. The assemblage of the model relies on purely mechanical connections: Sections and floor-plates slide into each other, lateral scales fold up along dashed cut lines, creating a gentle pressure fit connection.
Authors: Aurel von Richthofen with Sander Troost 

Place: Rotterdam, The Netherlands
Year: 2002–2003
Size: –
Type: Self Initiated
Client: –